The highly regarded EZy-Rad Pro diagnostic radiography system features a compact design that allows installation even in tight spaces combined with easy operability.The system's user-friendly operations and patient-friendly functions are sure to satisfy all the demands of a medical practice.
Clear Images Provide High-Quality Diagnosis
A design based on a 60 kHz high-frequency inverter, high-voltage generator and 140 kHU high-capacity X-ray tube unit allows short, high-current exposures to be made. This produces sharp images, regardless of patient movement.

Remote Lamp Illumination Function
The exposure field lamp can be illuminated using a hand switch.
Illuminating the exposure field from the control room immediately before starting the exposure provides extra peace of mind when performing radiography. In addition, extra illumination from a bright LED light source makes it easier to confirm the exposure field from a distance. The new LED lamp consumes less energy, is brighter, and lasts longer than the previous model.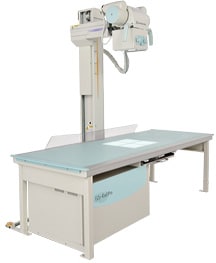 Easy-to-Set 432 Anatomical Programs
The ultra compact console is an example of Shimadzu's leading-edge technology. It is designed to save space while providing an operator-friendly interface. Standard features include the 432 productivity-boosting anatomical programs. Entering and changing exposure parameters in these programs is straight-forward and easy. Additionally, automatic exposure control (AEC) and phototimer sensitivity selection are available as optional features.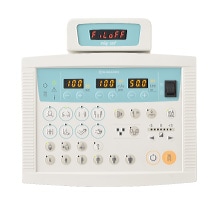 Features for Dose Care
Exposure Dose Notification Function
This function displays the exposure dose calculated from the movable collimator aperture and exposure parameter settings.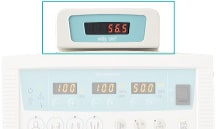 Grid Attachment / Detachment Function
For children and other cases, the grid may be removed, thereby reducing exposure dose to the patient.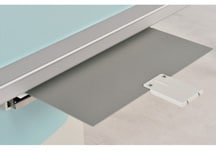 Compact Size
A-Pack and AH-Pack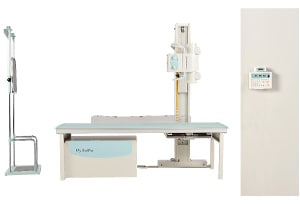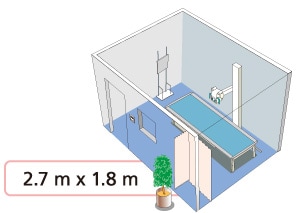 S-Pack and SH-Pack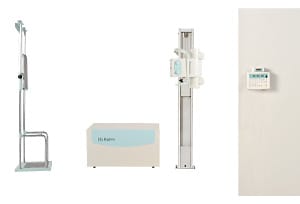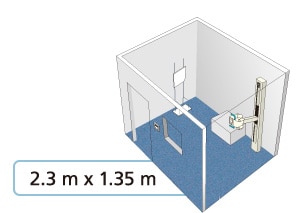 A Lieder cassette stand is not included.
DR Ready Scalable Platform
Ezy-Rad Pro can be upgraded to a digital system suited to your expansion plans. This system is scalable at any time in accordance with your budget.